The Giving Store – Thrift Store Henderson NV
A Thrift Boutique
At The Giving Store, we are a non-profit, 501(c)3, up-scale thrift store, located in Henderson, NV.  We accept donations. We sell a wide variety of items that are new, or look new including:
Clothes (for men, women and children)
Household goods
Toys
Electronics
Tools
Books
DVD/games
Furniture – Accepted on Approval, PLEASE Call us first!
All of our proceeds benefit S.A.F.E. House, the shelter for victims of domestic violence (especially the children!) here in Henderson. Your generous donations make this doable.
Our prices are targeted to be lower than other local thrift stores, and our merchandise is of a higher quality. There are some items that cannot be accepted. NOTHING goes to waste; any donation that we cannot sell, is re-donated to other non-profit organizations, and receive their gift cards in return – which we distribute to S.A.F.E. House residents. These gift cards are used as residents leave the shelter, to purchase the items needed to create a safe and happy household.
We display new merchandise daily so if you haven't been to The Giving Store thrift store lately, you haven't been to The Giving Store. There is a treasure here waiting for YOU – but come in soon because it won't wait forever!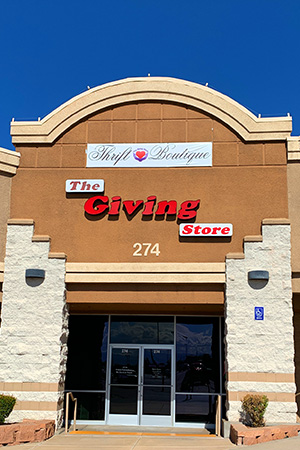 FOLLOW THE GIVING STORE ON FACEBOOK!
Want to see what is new in the store, follow us on Facebook!
We post most new furniture and decor, as well as selected items that are being donated, and not yet in the store.
You'll see high end furniture, shoes, jewelry, and women's designer clothing.
Looking for something special? Just let us know!
We will be glad to call you when that item becomes available!

Love this place!

Great Store. Totally Blesses the community. I have found many Fantastic buys there

Reasonably priced items. Fantastic charity.

They had some beautiful shoes and clothes at great prices.

Amazing store, great selection and friendliest staff EVER!!! And they work to help locals in the community.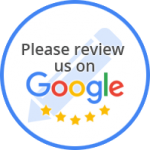 Discount Days!
On our discount days we give 25% discount in-store!
Tuesdays – Senior Discount Day
Wednesdays – Local Business Discount Day
Thursdays – Police, Firefighters, Active Military & Veterans
Fridays – Customer Appreciation Day
The Giving Store Discount Tag Program
Every week The Giving Store chooses two colored tags for our discount tag program!
1 colored tag will represent a 50% off discount, while the other colored tag will represent a 75% off discount.
Make sure you check our chalkboard at the front of the store to see what colored tags are discounted during any given week!
Volunteers Welcome At The Giving Store Thrift Store!
Stop in-store and see how you can help The Giving Store!