Our History
The Giving Store was founded in 2011, by Kathryn Fish, a volunteer from S.A.F.E. House.  Over the years the store flourished.
Due to family commitments Kathryn was planning to close The Giving Store in December 2018, but volunteers from S.A.F.E House offered to assume management responsibilities of the store. Since then Kathryn's legacy has been nourished and expanded, and we plan to pursue continuous improvements!
The mission of The Giving Store is to help those in need by giving a hand up not a handout. The store is dedicated to improving the lives of the disadvantaged and assisting them in getting back on their feet and becoming self-sufficient.
The Giving Store also helps by donating all our proceeds to S.A.F.E. House
S.A.F.E. House is Henderson's domestic violence shelter, their organization helps to lift and bless the lives of women and children who have escaped abusive situations. The letters of their name stand for:
"Stop Abuse in the Family Environment"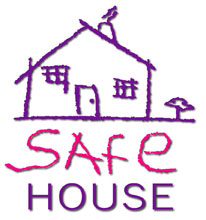 Check out the great work they do and visit there site here: http://safehousenv.org/